I

n

t

h

e

h

i

l

l

s

o

f

V

a

l

S

e

r

i

a

n

a
We are in the hills of Val Seriana, on the top floor of an elegant building.
Here, thanks to the expert refurbishment project of the Zenucchi team, new life has been breathed into a wonderful loft where the most striking aspect is the perfect dialogue between the interior and exterior.
"What the customer wanted to do – explain the Zenucchi interior designers – was to redistribute the internal spaces to create a large daytime area and communicating kitchen, and to maximise the use of the outdoor spaces, as if they were a continuation of the interiors".
In other words, create a terrace that could be used in the summer and which could improve the view also in the winter.
For this reason the refurbishment project involved the creation of large windows that act as an evocative and functional point of contact between the indoors and the outdoors.
A dialogue that is accentuated by the decision to lay a grey oak parquet whose tones are echoed by the external greenwood floor.
The interiors of the home are a blend of design and creativity. No plaster in sight because every wall is customised with architectural and decorative solutions: the large windows, the concrete-effect resin, the eucalyptus wood panelling, the coverings in wax-treated natural iron sheet metal, the soft curtains that fall gently down to the floor.
The daytime area includes designer pieces like the Cassina leather sofa and side tables and the Boffi kitchen, and the effects created by the lighting project are very particular, the ceiling dotted with spotlights which create light and poetry like little stars.
But in this attic you can observe real stars every night from the terrace where a completely unique infinity swimming pool, made of glass, guarantees unforgettable moments.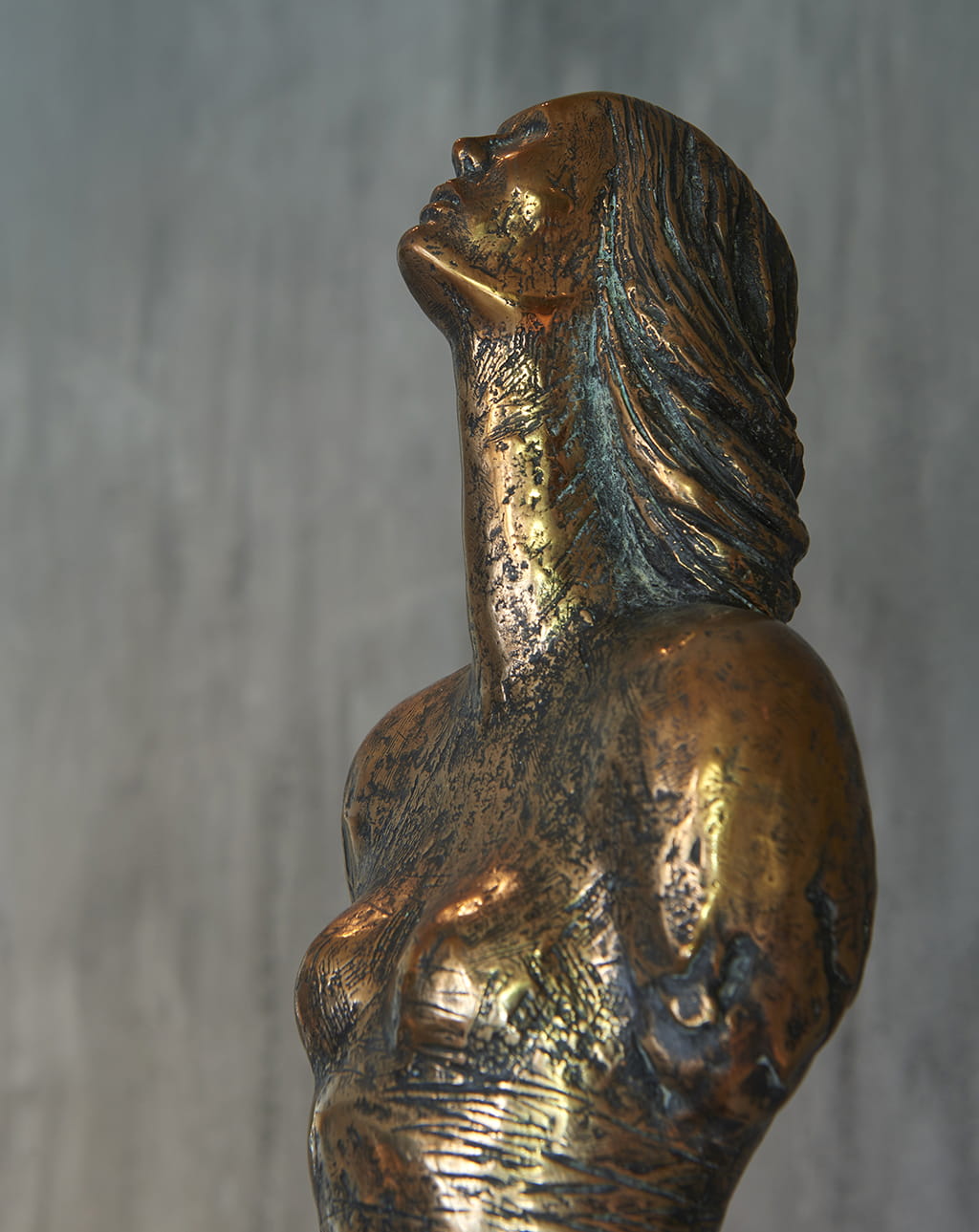 Click on the link button below to view and download our project brochure
Please fill in the form below to view and download our project brochure